Here is a fun, new way that you can help out the Ottawa Pet Rat Rescue – while enjoying the rest of the summer outdoors and getting your steps in!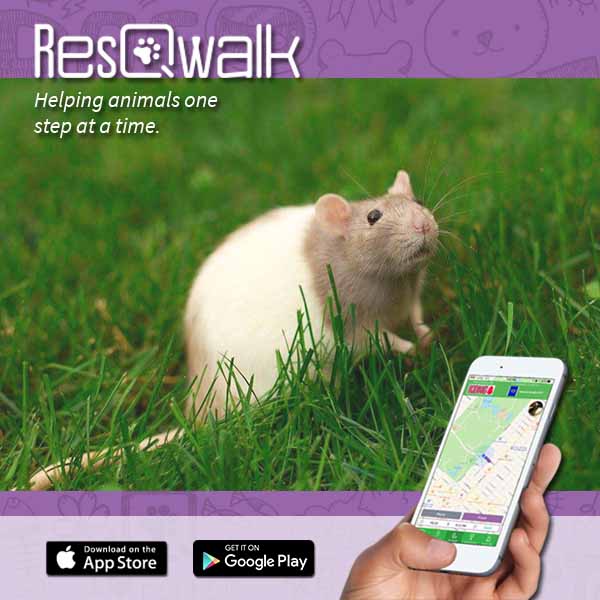 The more our supporters walk, the more funds we receive.
Simply visit http://resqwalk.com/ and download their FREE App. You will need to register an account (you can log in using Facebook or Google). The app will then ask you to "choose a rescue to walk for".
Hopefully you will walk for the Ottawa Pet Rat Rescue!
Thanks to all the rat-parents and supporters in advance.
P.S. for everyone here playing Pokemon Go (yes yes, we know… we are playing it too), you can run Pokemon Go and ResQwalk at the same time! Let's get walking and hatch those eggs!