Saturday, September 20th from 11am to 3pm!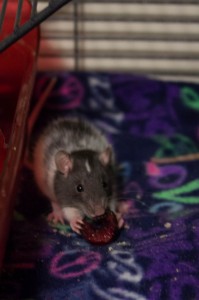 We are super pleased to announce that the Glebe Pet Valu, located at 603 Bank Street, is welcoming us back again for another rat-tastic fundraiser!
We're looking forward to being there and talking to as many people as possible!
If you have rats in your family, bring them to have their nails trimmed. We're also going to be selling hammocks that have been hand made by members of the rescue, all profits go towards rescuing, rehabilitating, and finding homes for rats in our area. If you have any questions about rats, we'd love to answer them. 🙂
We will also be bringing some of the babies that were born at the rescue from the Montreal Surrender. They're really really cute – so come visit us and say hi to their adorable faces.