We are an incorporated not-for-profit charity, and we do not receive any funding from government agencies. As such, we rely on public donations in order to continue rescuing, rehabilitating and finding forever homes for the rats under our care. We appreciate any donation, no matter how small. Our goal is to save as many domestic rats as possible and to raise awareness about how unique and intelligent they are, and hopefully, people will see that they are just as deserving of compassion and good care as any pet.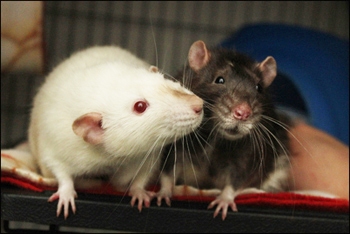 Curious about where your money would go? Check out this breakdown of the costs of some of our most frequent needs and procedures.
Donate through PayPal below.
We also accept cheques made payable to "Ottawa Pet Rat Rescue" or cash donations. Please contact us for mailing address or to discuss alternate methods of financial support.
Thank you for helping pet rats in need!