Missy, Fawn, Finley and Ginger, otherwise known as the "Fearless Four", were quite the opposite of what their name would suggest. After a horrible start to their young lives, we were thankfully able to rescue these girls as well as their 9 brothers. Hoping to find a single home for 4 nearly identical rats was no easy task, but patience and good luck paid off. These girls are now living in luxury with a family who love, cherish, and really go the extra mile to make sure they are now living the best possible life!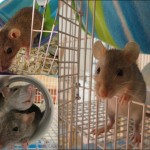 ---
Months after these four girls were adopted, we were so happy to receive another update. As you can see from the pictures, these girls are now all grown up and looking healthy, happy and definitely spoiled!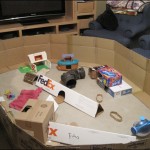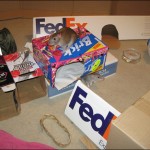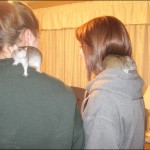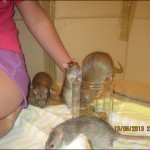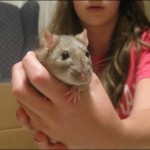 It was Christmas 2013 and we were delighted to receive yet another update about these gorgeous girls! Thank you so much… and Merry (Ratty) Christmas! Looks like Missy can't wait to see what goodies are in her stocking!