Kirby and Yoshi, formerly Hunter and Marlow, have been adopted into a wonderful home where they will be lavished with the cuddles and attention they deserve.
These two boys are members of the group of rats and babies we took in from the SPCA. They are originally from a pet store that dumped 66 rats (including some pregnant adults) on the SPCA – who is simply not equipped to handle that many rats. We stepped in, taking 29 of the rats – including these two loves.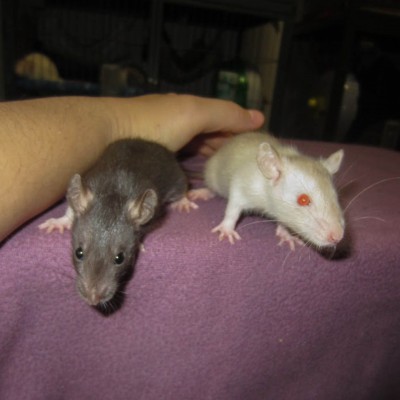 These boys will be available for adoption as of November 10, 2014.