These tightly bonded girls were surrendered to the SPCA in Gatineau because their previous owner wanted to euthanize them after they got lice. Thankfully, the vet refused, and referred them to the SPCA. Due to their poor chances at the SPCA, these girls were transferred into the care of the Ottawa Pet Rat Rescue.
After 6 months with the Rescue, the oldest girl, Blossom, unfortunately finally succumbed to her illness and with careful consideration and support from our vet, she was put to sleep to end her suffering and rapid decline.
This leaves 2 year old Lexie and 1 year old Jackie who are now looking for that perfect home.
Lexie has now had two successful mammary tumor removals. And you would never even guess that she was sick! She loves to be active, to explore, and to accept treats from her human. Jackie is so full of energy, she would happily run around for hours at a time if you let her! Both girls are so incredibly friendly and social.
Due to their large age difference, Lexie and Jackie are looking for a home where they will be joining another group of female rats or neutered males. They need an experienced home or one that will carefully introduce Lexie and Jackie to their existing rats.
If you have any questions please feel free to contact us, or if you are sure you have the perfect home for these girls, please fill out an adoption application form.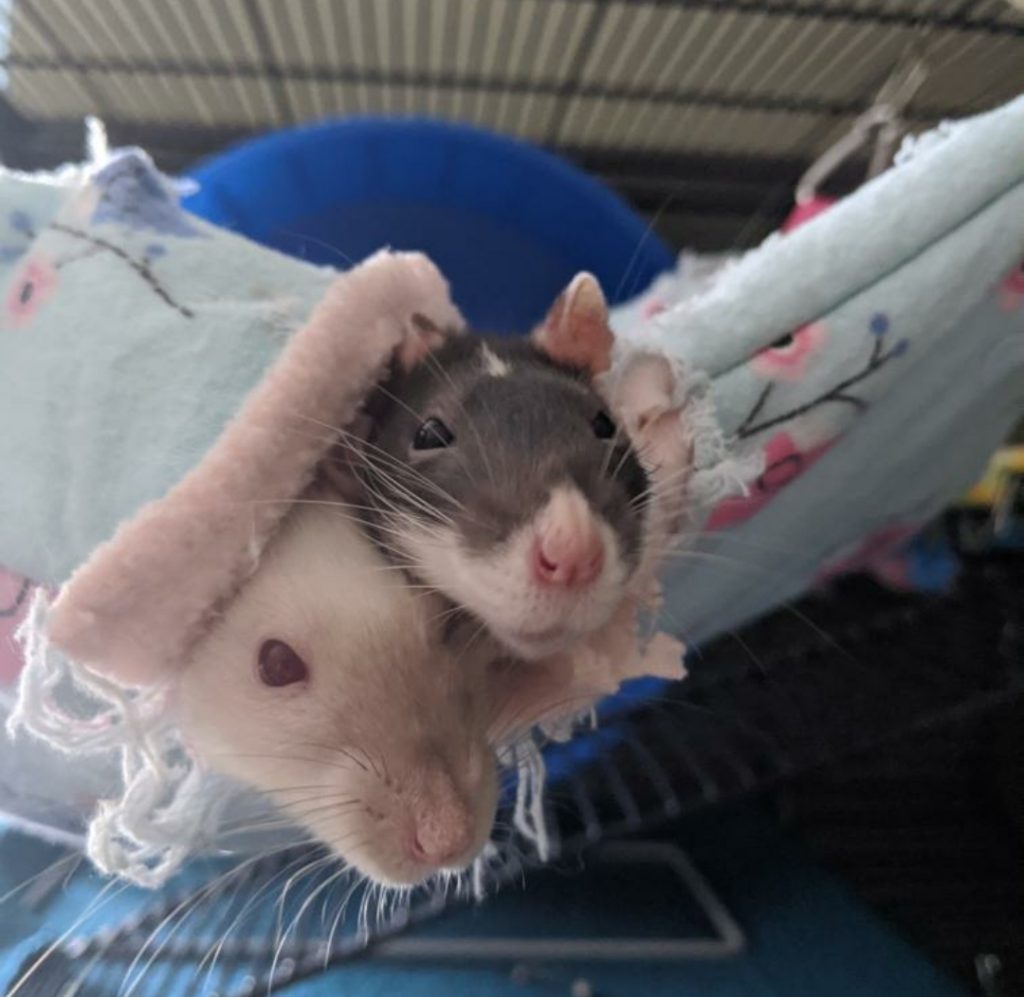 Rest in Peace, Blossom.